EDIT MAIN
GRADES AND ATTENDANCE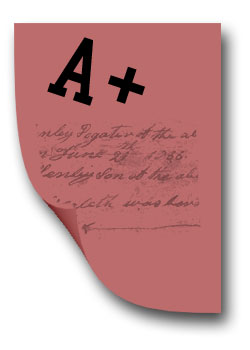 Tenino School District provides family access to Skyward. Skyward, a student information software, allows a parent/legal guardian to access student record information through a home computer. By staying involved in your student's academics and attendance, you set an important example, and you accelerate your student's education. You can access this site by entering your student's ID# and PIN#. If you don't have an ID# or PIN#, please contact Ms. Stiles at 264-3521.
Teachers update grades on a weekly basis, and take attendance at the beginning of each period.
Excused Absences: Excused absences are: (1) absences due to illness or a health condition; (2) a religious observance, when requested by a student's parent(s) or guardian(s); (3) school-approved activities; (4) family emergencies; and, (5) as required by law, disciplinary actions or short term suspensions shall be excused (TSD Board Policy 3122).
The principal may, upon request by a parent or guardian, grant permission in advance for a student's absence providing such absence does not adversely affect the student's educational progress. A student, upon the request of a parent or guardian, may be excused for a portion of a school day to participate in religious instruction provided such is not conducted on school property, or involves the school to any degree.
If your student is absent, notify the school office before school begins to report the reason of the absence and when your student will return to school. We ask that students bring a written note signed by their parent/legal guardian upon returning.
Unexcused Absences: If you do not communicate with the school about your student's absence, his/her record will show an "unexcused absence" for that day. Unexcused absences may affect your student's grade. Regular attendance is extremely important to student learning. We may record certain non-medical absences as "unexcused" even with a note from home. Not later than the student's fifth (5th) unexcused absence in a month, the district shall enter into an agreement with the student and parents or guardians that establishes school attendance requirements, refer the student to a community truancy board, or file a petition and affidavit with the juvenile court alleging a violation of RCW 28A.225.020.
Seven unexcused absences in a month or an accumulation of 10 unexcused absences will initiate the truancy process.
Tardiness: Please ensure your student arrives at school on time each day. Students late to school must be signed in by or have a note from his/her parent/legal guardian to be admitted to class. All students must enter in through the office. Ms. Stiles will provide you with a pass to class.