EDIT MAIN
Welcome
Welcome to Tenino Elementary, the proud home of Tenino the Tiger!
We are a community of third, fourth, and fifth grade students learning, growing, and mastering a host of skills in preparation for careers, continuing education, and success in life. Our staff and volunteers take pride in the excitement, rigor, and passion that we infuse into the learning process.
Please feel free to visit our Staff page to contact your child's teacher or specialists or use the Contact Us page for our address or phone number. We look forward to hearing from you.
A Message from our Principal
Hello Tenino!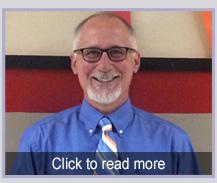 The other day I received a fortune cookie. It was part of the teacher appreciation lunch sponsored by our wonderful PTA. The note inside read, "You have so much to be thankful for." I now keep that little message on my desk because it is so true. Thinking back on my first year as lead educator, I do, indeed, have a lot to be thankful for. We are so fortunate to have a supportive parent community and PTA. This has been exemplified throughout the year at conferences, evening concerts and PTA events, such as the (well-attended!) Muffins for Mom and 5th Grade Science Fair. On a day-to-day basis, I am also grateful for our teachers and support staff. Every day teachers and paraeducators come to work with a positive attitude and take every opportunity to support kids in making progress toward their goals. We really are lucky to have such smart, dedicated, and hardworking educators. Most importantly, I am thankful for our students. I love watching them study in the classrooms and play out on the playground. All told, it does my heart good to be part of such a great community of parents, teachers, and students. Thank you all so much for all you do as we work together to make Tenino Elementary a truly excellent place to learn, teach, and grow. It's been a great first year!
Please continue to work with us throughout the summer by encouraging your child to:
Read for 20 minutes every day.
Visit the library.
Practice mental math, like estimating the cost of items at the store or making change.
Play board or card games such as Connect Four, Uno or other games that practice math facts in a fun way.
Download and play a math or language-based computer game.
Get outside and play for at least 60 minutes a day!
I am proud to be your principal. Thank you for your support and GO TIGERS!
Mr. Charles (Charly) Harrington, Principal