TES In Person Learning.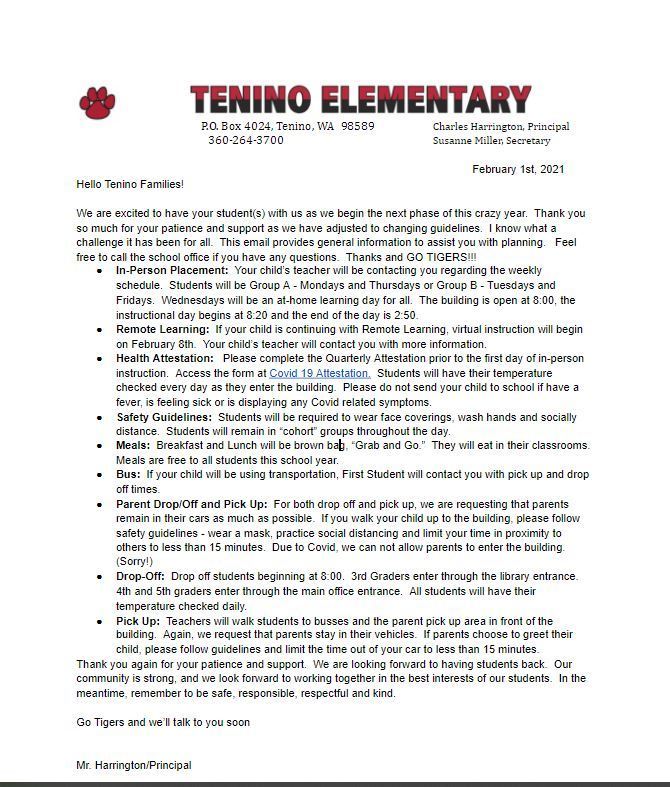 TES Tiger Ticket Talent Show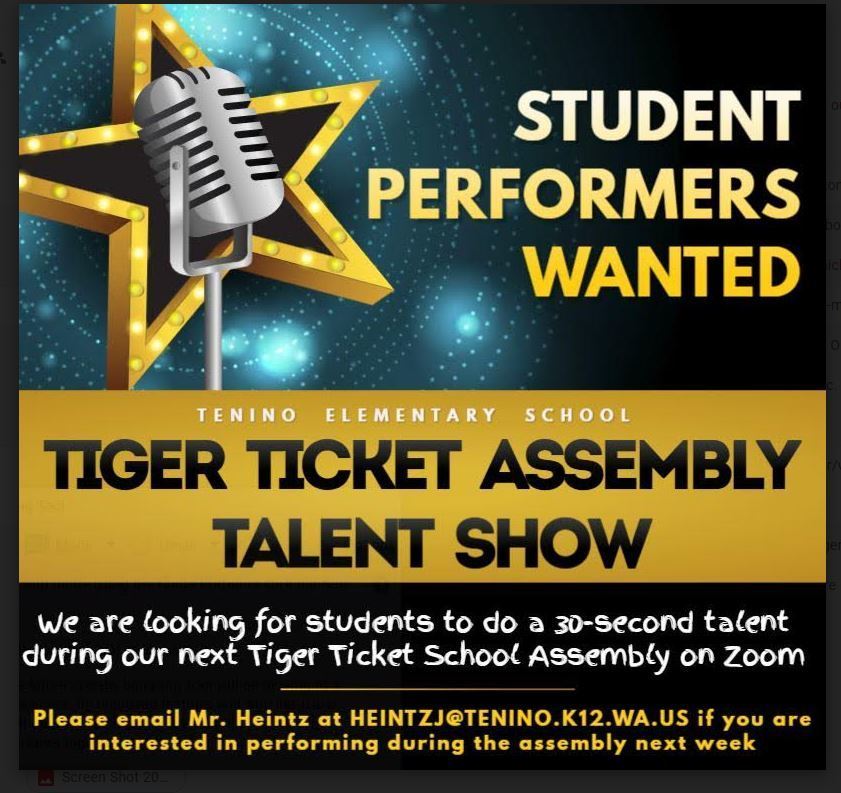 iReady Benchmark Assessments

Tenino Grand Twinkle Tour 2020 View Image for details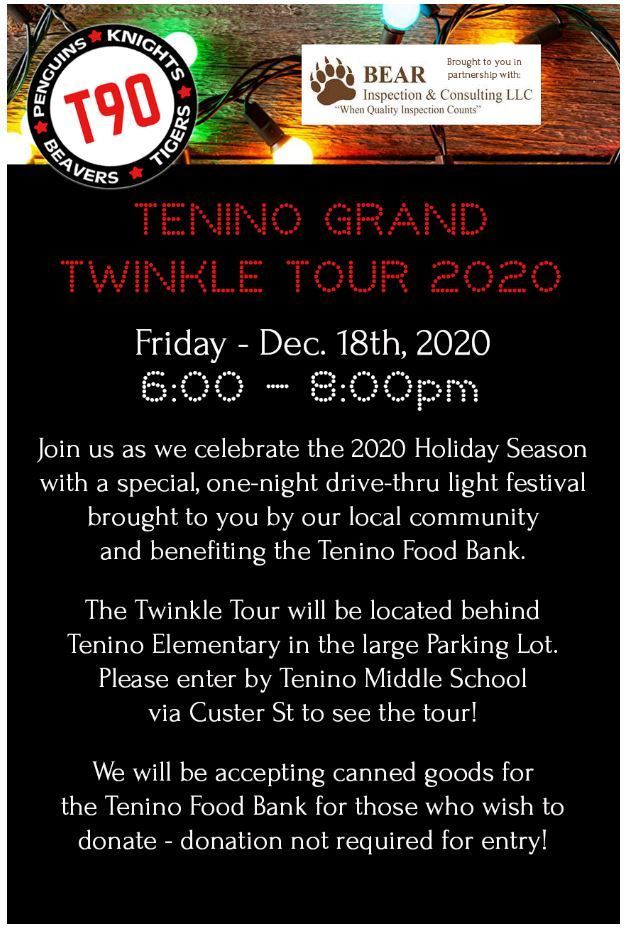 Hello Tenino Families! Fall Conferences are fast approaching! If you have not done so already, please sign up for a parent-teacher conference. Conferences are being held via Zoom. This will give you and your child's teacher a chance to share updates and set goals. Thank you very much for your hard work and support during this crazy time. Thanks and Go Tigers!!!



Hello Tenino Families! As you know tomorrow (Wednesday, November 11) we have a day off from remote learning in honor of Veterans Day Veterans Day began as 'Armistice Day' on November 11, 1919, the first anniversary of the end of World War I. Congress passed a resolution in 1926 for an annual observance, and November 11 became a national holiday beginning in 1938. Veterans Day pays tribute to all American veterans – both living and dead – and gives thanks to veterans who served their country honorably. During a regular school year we have an in-person assembly to honor veterans as well as active duty servicemen and women. Unfortunately, we will not be able to have that event. Instead, I am asking that students take the initiative to thank any veterans in your immediate or extended family. We are so fortunate to have so many men and women who have served our country. And like every year, it is important that we always keep this question in mind: What can we do for our veterans so they never go unrecognized and under-appreciated? Thank you, have a great Veterans Day and Go Tigers!!! -Mr. Harrington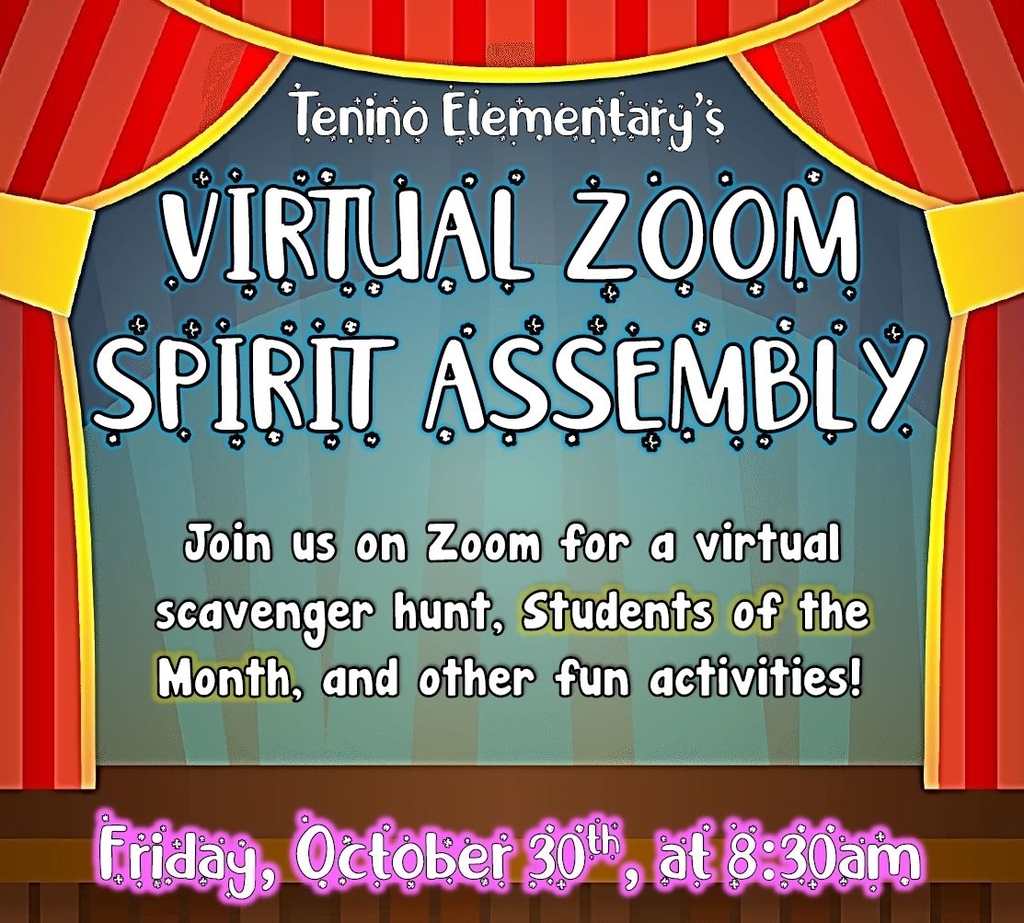 TES Spirit Week

Re-Opening Update Letter
https://5il.co/m3kh
Dear Tenino Families: Thurston County Superintendents met early this morning with the Thurston County Public Health and Social Services Health Officer Dr. Abdelmalek. In the past few weeks, COVID transmissions have risen severely, reaching record high levels. As a result, we need to postpone our in-person hybrid instructional model at Parkside and Tenino Elementary. However, because we can safely provide educational services for small groups and special programs, we are permitted to continue to serve these students at all our schools. Bottom line, we will continue with the remote learning model we began on September 9th. This trend makes working toward the increase of in-person instruction very difficult. That said, we do not want to start the hybrid model, only to shut it down again quickly. We do not want to do that to our students, parents, and staff. Therefore, we are going to delay the start of hybrid instruction until the data and direction from public health shows we can do it safely. I am extremely sorry to share this message to you. I know we were excited to see students returning to school. We were surprised to see the COVID transmission rate change so drastically. The health of our students and staff is paramount, and we know case transmissions have to be low for the in-person hybrid model to succeed. Until we are permitted to reopen, we will continue to plan and prepare for hybrid instruction and be ready to transition to in-person learning when permitted. Thank you for your support and patience as we work together as a community to focus on returning our students to school. We recognize the disruption of the school year has had a significant impact on our students, our families, and our staff. Regards, Joe Belmonte

Please view the 2020-2021 TES Spirit Wear Designs. All orders are online or by phone directly to the company. The office will not be taking any orders. You can call the office if you have questions, 360-264-3700.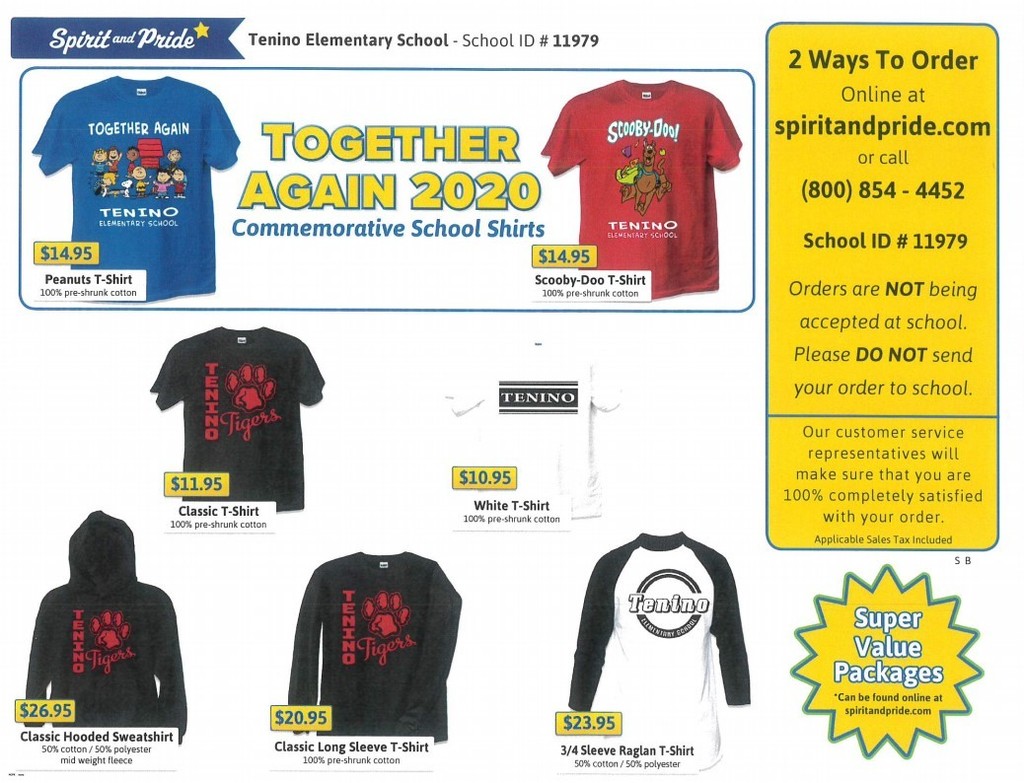 Tenino School District PTSA Back to School Ice Cream Social Drive-Thru Style. Friday, September 18, 2020 from 5:00 - 6:00 pm in the TES/TMS Parking Lot.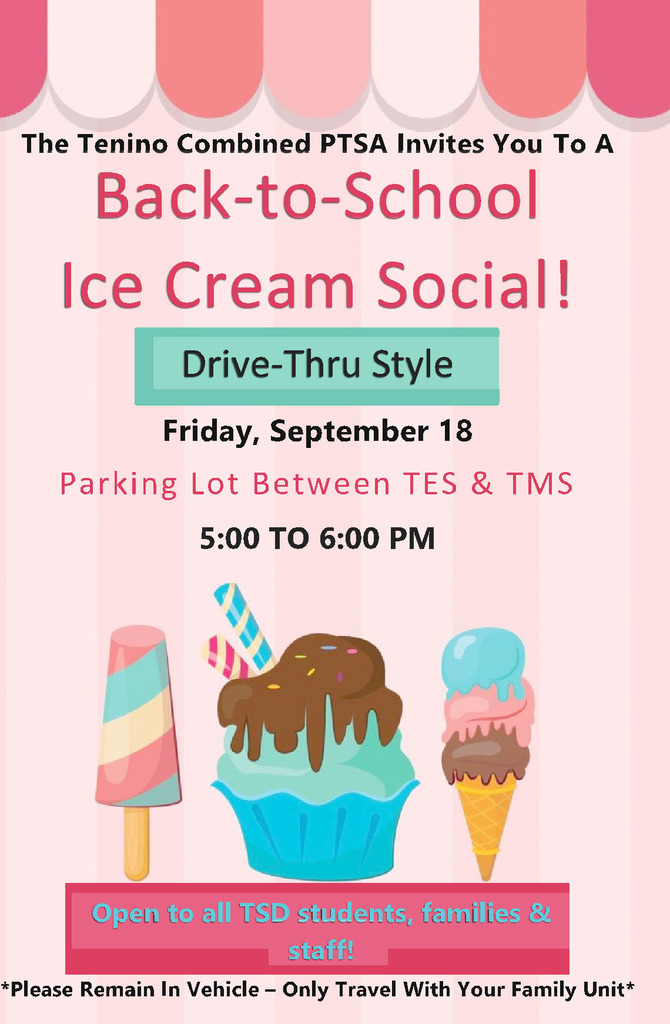 Hey TMS 6th graders and parents! Be sure to check your email next Tuesday for the email from MS. Schall about the 6th grade orientation zooms!

TES Virtual School Wide Assembly Wednesday, September 9, 2020 @ 8:30 am Zoom Link:
https://zoom.us/j/99002037110
Meeting ID: 990 0203 7110 Password: Tenino